Sign Up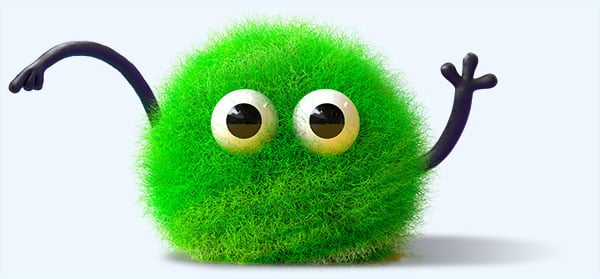 End User License Agreement - Follow the Nudge
This End User License Agreement ("EULA") govern your use of and access to Follow the Nudge, which is provided by WPSU and The Pennsylvania State University ("Penn State"). Follow the Nudge is licensed, not sold, to You for use only under the terms of this license. Penn State reserves all rights not expressly granted to You. By signing up for an account and clicking on "I agree to the Terms & Conditions" on the Site or by installing and using the Licensed Application on your personal device, you are agreeing to these Terms and the Follow the Nudge Privacy Policy.
Scope. Upon accepting the terms and conditions set forth in this EULA, you are granted a non-transferable, non-exclusive, limited license to use Follow the Nudge. and any updates, improvements, or replacements thereto. You may not rent, lease, lend, sell, redistribute or sublicense Follow the Nudge. You may not copy (except as expressly permitted elsewhere in this license), decompile, reverse engineer, disassemble, attempt to derive the source code of, modify, or create derivative works of the Licensed Application, any updates, or any part thereof.
Messaging. By opting in to receive email or SMS mobile messages from the Site or Licensed Application, you agree that any messaging rates/costs are Your responsibility. You may opt out of email or SMS mobile messages at any time.
Termination. The license is effective until terminated by You or Penn State. Your rights under this license will terminate automatically without notice from PSU if You fail to comply with any term(s) of this license. Upon termination of the license, You shall cease all use of the Licensed Application, and destroy all copies, full or partial, of the Licensed Application.
Use of Follow the Nudge and any related services may require Internet access, which is Your responsibility. PENN STATE MAKES NO REPRESENTATIONS OR WARRANTIES REGARDING CONNECTIVITY, INTERNET ACCESS, FUNCTIONALITY, OR AVAILABILITY OF FOLLOW THE NUDGE.
Third-Party Materials. Follow the Nudge may enable access to Penn State and third-party services and web sites (collectively and individually, "Services"). You understand that by using any of the Services, You may encounter content that may be deemed offensive, indecent or objectionable, which content may or may not be identified as having explicit language, and that the results of any search or entering of a particular URL may automatically and unintentionally generate links or references to objectionable material. Nevertheless, You agree to use the Services at Your sole risk and that Penn State shall not have any liability to You for content that may be found to be offensive, indecent or objectionable. PSU is not responsible for examining or evaluating the content, accuracy, completeness, timeliness, validity, copyright compliance, legality, decency, quality or other aspects of any third-party sites. Access to any third-party sites is provided solely as a convenience to You.
Privacy. The Penn State Mobile Application Privacy Policy generally describes Penn State's privacy practices, including the collection and processing of personal data, and is incorporated herein by this reference.
Some Services and Follow the Nudge contain proprietary content, information and material that is protected by intellectual property and other laws, including but not limited to copyright, and You agree that you will not use such proprietary content, information or materials in any way whatsoever except for permitted use of the Services. No portion of the Services or Follow the Nudge may be reproduced in any form or by any means. You agree not to use the Services in any manner to harass, abuse, stalk, threaten, defame or otherwise infringe or violate the rights of any other party, and that Penn State is not in any way responsible for any such use by You, nor for any harassing, threatening, defamatory, offensive or illegal messages or transmissions that You may receive as a result of using any of the Services.
Penn State makes no representations that Follow the Nudge or any Services are appropriate or available for use in any particular location. You are responsible for compliance with any applicable laws, including but not limited to applicable local laws. Penn State reserves the right to change, suspend, remove, or disable access to any Service at any time without notice. In no event will Penn State be liable for the removal of or disabling of access to Follow the Nudge or any Services. PSU may also impose limits on the use of or access to certain Services, in any case and without notice or liability.
NO WARRANTY: YOU EXPRESSLY ACKNOWLEDGE AND AGREE THAT USE OF FOLLOW THE NUDGE IS AT YOUR SOLE RISK AND THAT THE ENTIRE RISK AS TO SATISFACTORY QUALITY, PERFORMANCE, ACCURACY AND EFFORT IS WITH YOU. TO THE MAXIMUM EXTENT PERMITTED BY APPLICABLE LAW, FOLLOW THE NUDGE AND ANY SERVICES ARE PROVIDED "AS IS" AND "AS AVAILABLE", WITH ALL FAULTS AND WITHOUT WARRANTY OF ANY KIND, AND PENN STATE HEREBY SPECIFICALLY DISCLAIMS ALL WARRANTIES AND CONDITIONS WITH RESPECT TO FOLLOW THE NUDGE AND ANY SERVICES, EITHER EXPRESS, IMPLIED OR STATUTORY, INCLUDING, BUT NOT LIMITED TO, THE IMPLIED WARRANTIES AND/OR CONDITIONS OF MERCHANTABILITY, OF SATISFACTORY QUALITY, OF FITNESS FOR A PARTICULAR PURPOSE, OF ACCURACY, AND NON-INFRINGEMENT OF THIRD PARTY RIGHTS. PENN STATE DOES NOT WARRANT AGAINST INTERFERENCE WITH YOUR ENJOYMENT OF THE LICENSED APPLICATION, THAT THE FUNCTIONS CONTAINED IN, OR SERVICES PERFORMED OR PROVIDED BY, FOLLOW THE NUDGE WILL MEET YOUR REQUIREMENTS, THAT THE OPERATION OF THE LICENSED APPLICATION OR SERVICES WILL BE UNINTERRUPTED OR ERROR-FREE, OR THAT DEFECTS IN FOLLOW THE NUDGE OR ANY SERVICES WILL BE CORRECTED. NO ORAL OR WRITTEN INFORMATION OR ADVICE GIVEN BY PENN STATE OR ITS AUTHORIZED REPRESENTATIVE SHALL CREATE A WARRANTY. SOME JURISDICTIONS DO NOT ALLOW THE EXCLUSION OF IMPLIED WARRANTIES OR LIMITATIONS ON APPLICABLE STATUTORY RIGHTS OF A CONSUMER, SO THE ABOVE EXCLUSION AND LIMITATIONS MAY NOT APPLY TO YOU.
NO LIABILITY. PENN STATE SHALL NOT BE LIABLE FOR ANY LOSSES, DAMAGES, CLAIMS, FINES, PENALTIES, OR LIABILITIES (COLLECTIVELY, "LOSSES"), INCLUDING WITHOUT LIMITATION ANY LOSSES ARISING FROM PROPERTY DAMAGE, PERSONAL INJURY, OR DEATH, ARISING, DIRECTLY OR INDIRECTLY, FROM THE USE OF FOLLOW THE NUDGE OR ANY SERVICES. PENN STATE SHALL NOT BE LIABLE FOR ANY INCIDENTAL, SPECIAL, INDIRECT OR CONSEQUENTIAL DAMAGES WHATSOEVER, INCLUDING, WITHOUT LIMITATION, DAMAGES FOR LOSS OF PROFITS, LOSS OF DATA, BUSINESS INTERRUPTION OR ANY OTHER COMMERCIAL DAMAGES OR LOSSES, ARISING OUT OF OR RELATED TO YOUR USE OR INABILITY TO USE FOLLOW THE NUDGE, HOWEVER CAUSED, REGARDLESS OF THE THEORY OF LIABILITY (CONTRACT, TORT OR OTHERWISE) AND EVEN IF APPLICATION PROVIDER HAS BEEN ADVISED OF THE POSSIBILITY OF SUCH DAMAGES. SOME JURISDICTIONS DO NOT ALLOW THE LIMITATION OF LIABILITY FOR PERSONAL INJURY, OR OF INCIDENTAL OR CONSEQUENTIAL DAMAGES, SO THIS LIMITATION MAY NOT APPLY TO YOU.
The laws of the Commonwealth of Pennsylvania, excluding its conflicts of law rules, govern this license and your use of the Licensed Application. Your use of the Licensed Application may also be subject to other local, state, national or international laws.